Platform CAI® World
Secure online spaces, tools, voice and video communication
Dokumentenbibliothek
Sie benötigen eine gemeinsame Dokumentenablage, die organisationsübergreifend via Internet genutzt werden kann? Die Dokumentenbibliothek der CAI® World ermöglicht einen solchen Austausch von Dokumenten und Dateien.
Zugriffsberechtigungen werden automatisch gesetzt über die Zuordnung von Personen zu Gruppen. So können nur die tatsächlich beabsichtigten Personen auf die Dokumente zugreifen. Diese Vertraulichkeit wird ganz einfach im Hintergrund gewährleistet beim Definieren der für die Online-Sitzungen zentralen Gruppen.
Diese und noch viel mehr Detailfähigkeiten (Checkout-Sperren, Freigabe, ...) ermöglichen die Nutzung der Dokumentenbibliothek als zentrale Dateiablage für gemeinsam bearbeitete Inhalte.
Die Dokumente können in einer Datei-/Ordneransicht verwaltet werden: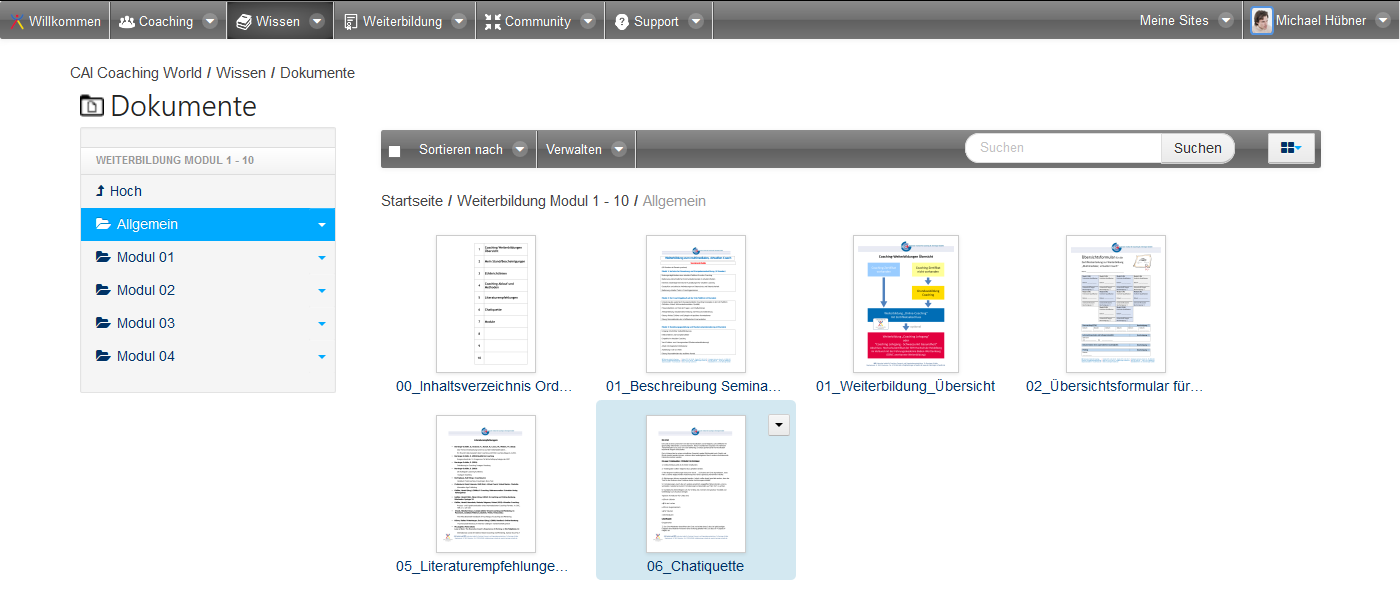 Ergänzend können auch direkt in Sitzungen Dateien hinzugefügt und angezeigt werden über das
Präsentations-Tool
:
Presentation
The tool provides the management and display of documents. In this way, own materials and documents can be viewed together in the session.
Documents in this context are e.g. PDF files, images or office documents. These documents can be selected from files already stored on the server or added to the document library.